At Alta Vista Dental Clinic, our Ottawa dentist provides laser dental surgery procedures, including gum disease treatment, dental implant placement and soft tissue procedures.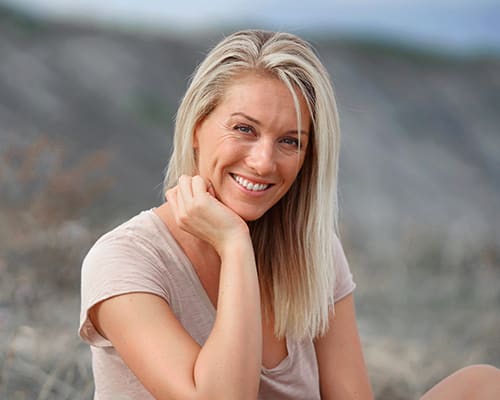 What is Laser Dental Surgery?
Lasers have several practical applications in dentistry that fall under laser dental surgery. Using lasers, we can perform a number of procedures effectively, while helping to reduce pain and decrease the need for medical interventions.
While soft tissue lasers are used for procedures that heal and repair tissues in and around the mouth, hard tissue lasers are used to save as much of your natural tooth structures as possible - a goal we always strive to achieve at Alta Vista Dental Clinic.
From preparing cavities to performing biopsies, we offer a range of treatment solutions. Your dentist can diagnose your issue, then develop a customized treatment plan to meet your needs. 
Laser Dental Surgery Procedures in Ottawa
At Alta Vista Dental Clinic, we use BIOLASE lasers to complete a number of procedures safely, effectively and efficiently. Here are some dental procedures we regularly complete for patients at our Ottawa office:
Gum disease treatment and periodontal pocket disinfection
Cold sore treatment
Laser teeth whitening 
Low-Level Therapy (Photobiomodulation) to treat TMJ disorders, neuraligas, burning mouth syndrome, chancre sores, dry socket, cold sores and other difficult-to-heal conditions, including oral mucositis following chemotherapy or medication-related osteo-necrosis of the jaw (MRONJ)
Bio-stimulation/low level laser therapy
Root canal disinfection
Cavity preparation
Peri-implantitis treatment
Soft tissue procedures
Our dentist is trained to use dental lasers to perform a wide range of surgeries safely and effectively to help protect your oral health and alter the appearance and function of your teeth. Contact us to learn more about laser dental procedures.  
Advantages of Laser Dental Surgery in Ottawa
Developments in laser technology mean we can perform procedures more safely and efficiently for our patients, and with less need for medical intervention. Here are some advantages to laser dental surgeries:
No need to cut tissue or cause trauma to surrounding tissue
Faster healing times than with traditional treatment methods
Elimination or reduction of the need for anesthetic aids
Less time spent in the dental office
Reduced tooth sensitivity
Reduced risk of infection
Little risk of bleeding
Laser dental surgery allows us to provide our patients the dental care they need while avoiding stress or fear due to procedures that were traditionally complex or lengthy.
Lasers also eliminate the need for a conventional dental drill in some cases, which reduces vibrations and resulting anxieties for patients.